Titulaire Solida – Relocation and Sales Membre de la Swiss Association of Relocation Agents (SARA)

In the context of Covid-19 and our services, we would like to shed some light on the current situation, both to our current and future clients.
First of all, our team is working from home and can, exceptionally, go to private viewings during office hours if need be. We strongly recommend virtual viewings with current tenants.
Most estate agencies (regies) have temporarily cancelled all viewings, which means that we can only forward information received from their employees, equally working from home.
Regarding potential in-person viewings, it is important to continue to respect the guidelines communicated by the Office fédéral de la santé publique (OFSP – federal office of public health).
We highly recommend that you bring a hand sanitizing product to any viewing you may attend and scrub with it for 20 seconds after the viewing.
Under no circumstance should you attend a viewing if you show signs of being sick or if a family member is sick.
Avoid shaking hands or having any other personal contact with other people.
Maintain a two meter (six feet) distance with other people at all times.
Do not touch anything – let the tenants open any doors or cupboards.
Regarding moving:
Moves are currently authorised. This was confirmed by the Federal Council on March 27. The SVIT Suisse had advised to stick to the planned moving date, following the safety guidelines. Professional movers are still allowed to work. However, they have to abide by the guidelines disseminated by the Office fédéral de la santé publique (OFSP – federal office of public health).
It is important that you follow the above safety guidelines.
Regarding entrance and exit inspection visits:
They are ongoing, as far as possible, with only one tenant authorised to be present, along with the technician. In some cases, the technician will complete the inspection before the tenants enter. The same health guidelines apply as above.
Here is an informative newsletter from our Canadian partner, specializing in finance and investments, and more particularly mortgages. The newsletter contains links to other news articles to assist you in these challenging times.

Spring brings hope
In challenging times such as the ones we're experiencing now, it's important tolook for signs of hope. And luckily, it's spring, so nature is giving us signs everywhere. As you look out of your window, take notice of the buds on the trees, the first green shoots of plants and flowers, as nature comes to life.
To paraphrase Mr. Rogers, in times of crisis, it's hopeful to look for the helpers. And there is help out there. Canada's Emergency Response Plan is part of it. Another helpful thing to do for yourself is not panicking. Investing for the long-term will always involve ups and downs, but what's important is to help yourself by understanding and managing your reactions to short term volatility.
This is easier said than done, of course. However, I'm here to guide you through. These articles also provide valuable perspective. Please don't hesitate to contact me with any questions, comments or concerns.
Stay well.
Warm Regards,
Richard.
Make Your Life Easier
Whether you are new to the area, are looking for a specific property, need to curtail your tenancy, or are a homeowner who wants a personal approach to property management, we can accommodate your needs. Through our extensive network and our many partners, we can guide you, advise you and help you, so that you can achieve your goals.
Our Approach
Solid Relocation and Sales has been active in the cantons of Geneva and Vaud since 2013. The company has developed through word-of-mouth and through its staff members, possessing in-depth knowledge of the area's real estate market. Clients are treated individually, listened to, advised and accompanied in their search.
In Detail
The Solid Relocation and Sales team will start by analysing the feasibility of your request, reorienting it (if necessary), enabling you to visualise the end result. You will be accompanied each step of the way, enabling you to focus on your core concerns, optimise your time and money, and successfully navigate the various administrations linked to your move. Whether you are already in the area or planning to move here, we can help you make the right choices and make your move that much more comfortable.
Our Services
Concretely, Solid Relocation and Sales offers a variety of administrative and logistical services.
Immigration Support
Submitting requests for residence permits.
Administrative Support
Managing all documents related to a move in or out of the area.
Facilitation
Translating and explaining all documentation related to real estate in Geneva and Vaud .
Find Your New Home
Search for temporary and fixed-term accommodation in the area (rental and/or purchase), including follow-up once the move is completed.
Lease Takeover/New Tenants
Should you be leaving Switzerland or moving to a new area in town, rest assured – we can help you. SRS's team can liaise with your landlord/property management company, searching for a solvent candidate to take over your lease, ultimately freeing you from your legal obligations related to your lease. Should you be a homeowner looking for a serious tenant, our team would be happy to assist. We can handle property management on top of that.
And More
Guidance to quality services in wealth management, private conciergerie, insurances, and medical care. Search for day-care and schooling solutions.
1. Client Request
Preliminary call with narrowing down of search criteria and terms.
2. Signing of Contract
Once the terms have been agreed upon, both parties sign the relocation service contract.
3. Searches & Proposal
The agency performs the search for you, through internal and external networking.
4. Viewings
Viewings can be performed with or without an agent, or by the agent instead of the client, depending on needs and budget.
5. Application
Once one or several properties have been selected by the client, the agency applies and pushes the application.
6. Lease Signing
An agent will explain, translate and/or be present at the signing of the lease, giving you full disclosure on what is needed and how to achieve this step successfully.
7. Entrance Inspection & Follow-up
An agent will be there for you, to represent you and defend your rights during the entrance inspection visit. Your utilities and insurance needs will be fully taken care of as well.
Frequently Asked Questions
How much lead time should we plan to book your services ?
We advise you to contact us as soon as you have decided to move. A fully comprehensive relocation project usually takes 6 to 8 weeks to complete.
How much time does it take to find an apartment in Geneva?
Official statistics show an average of one year to find a targeted site, without any professional assistance. Our services offer a 6 to 8 week average.
I am currently abroad. What is the first step that I need to take regarding my expatriation?
The first step is to get official documentation from your employer's/future employer's HR services, to book temporary accommodation. A staff member at Solid Relocation and Sales can handle this for you.
Ultimately, what are the advantages of going through a relocation company?
Relocation services include seeking accommodation, coordinating moves, assistance at entry and when exiting the country, as well as identifying day-care and schooling suited to your needs.
Additionally, our network – developed over years of experience – is at your service. Your time is maximised and, as the saying goes, "time is money".
What is included in your services?
Our services go from assisting our clients as they arrive in Switzerland, to property management, lease takeover and exiting Switzerland. Each step is managed logistically, administratively and coordinated with the appropriate third parties.
What is the added value of Solid Relocation and Sales ? What differentiates you from your competitors?
We offer individualized services, in a wide range of languages (French, English, Spanish, Italian and Portuguese, as well as Serb and Arabic, on special request). We are available practically 24/7. We also ensure up to 20 viewings, accompanied or not, depending on your wishes and your budget.
What is your target audience?
We have a broad client base and offer affordable pricing schemes for private individuals, whether you are from the area or not.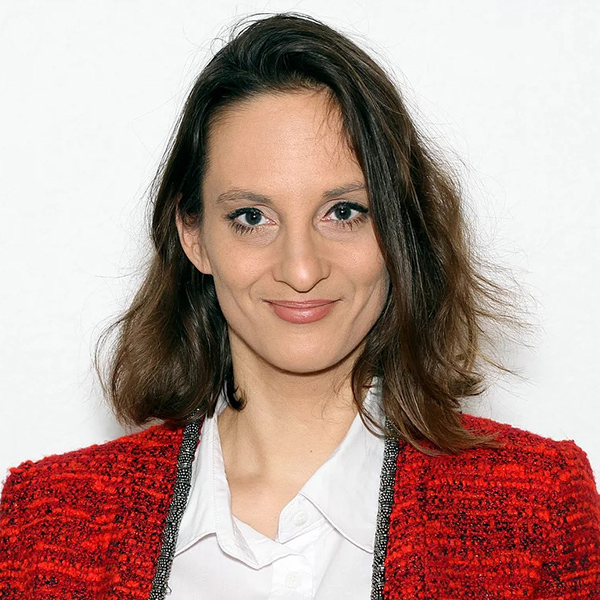 Samantha Solida
Founder
Behind Solid Relocation and Sales is a woman, Samantha Solida.  From a communications and marketing background, Mrs Solida uses her resources and experience in real-estate to link vendors and buyers, owners and tenants. Her network with estate agencies and within the economic spheres in Geneva is widely developed, which is a definite plus for potential customers.
Of a warm disposition, Mrs Solida is a compassionate, hard-working, honest realtor looking to leave a string of satisfied customers in her wake.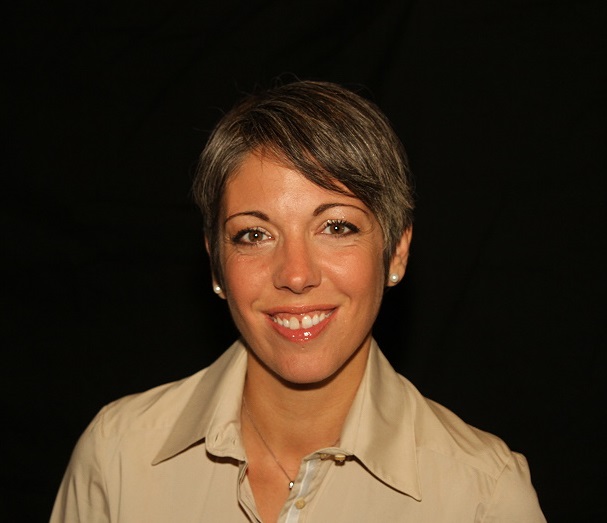 Melissa De Carlo
Property Officer
With her background in architecture, Melissa de Carlo is detail-oriented and of a diplomatic disposition, both useful attributes in property management and relocation. Looking to optimise the added value of Solid Relocation and Sales, she invests herself personally in each and every of her mandates. She is a strong asset in project management, be it in one-on-one property management or finding a new home for clients and handling the steps linked to a move. Melissa De Carlo speaks English, French and Serbo-Croatian, is polyvalent and proactive and will guarantee door-to-door services.
Testimonials
Honest feedback from clients, we'll put you in touch with them for referral if you wish.
Get in Touch
125, route de Lully
1233 Bernex
Switzerland