Titulaire Solida – Relocation and Sales
Membre de la Swiss Association of Relocation Agents (SARA)
Make Your Life Easier
Whether you are new to the area, are looking for a specific property, need to curtail your tenancy, or are a homeowner who wants a personal approach to property management, we can accommodate your needs.
Through our extensive network and our many partners, we can guide you, advise you and help you, so that you can achieve your goals.
Our Approach
Solid Relocation and Sales has been active in the cantons of Geneva and Vaud since 2013. The company has developed through word-of-mouth and through its staff members, possessing in-depth knowledge of the area's real estate market. Clients are treated individually, listened to, advised and accompanied in their search.
In Detail
The Solid Relocation and Sales team will start by analysing the feasibility of your request, reorienting it (if necessary), enabling you to visualise the end result. You will be accompanied each step of the way, enabling you to focus on your core concerns, optimise your time and money, and successfully navigate the various administrations linked to your move. Whether you are already in the area or planning to move here, we can help you make the right choices and make your move that much more comfortable.
Our Services
Concretely, Solid Relocation and Sales offers a variety of administrative and logistical services.
Immigration Support
Submitting requests for residence permits.
Administrative Support
Managing all documents related to a move in or out of the area.
Facilitation
Translating and explaining all documentation related to real estate in Geneva and Vaud .
Find Your New Home
Search for temporary and fixed-term accommodation in the area (rental and/or purchase), including follow-up once the move is completed.
Lease Takeover/New Tenants
Should you be leaving Switzerland or moving to a new area in town, rest assured – we can help you. SRS's team can liaise with your landlord/property management company, searching for a solvent candidate to take over your lease, ultimately freeing you from your legal obligations related to your lease.
Should you be a homeowner looking for a serious tenant, our team would be happy to assist. We can handle property management on top of that.
Guidance on real-estate investments and rentals
Our team can, on an hourly basis, advise you on the best strategy to invest in real estate, whether it is for you and your family or as an investment to be rented out or flipped subsequently. By the same token, we can advise you on the best real estate management/renovating scheme to optimise your investment, while respecting your budget and your needs.
And More
Guidance to quality services in wealth management, private conciergerie, insurances, and medical care.
Search for day-care and schooling solutions.
Business Customers
In order for you to focus on developing your business, Solid Relocation and Sales can assist you in finding your next business premises through comprehensive services and our well-honed network, saving you both time and money.
Finding your new workspace
Our team focuses on understanding your goals and needs. Through our in-depth knowledge of the local market, we will suggest business premises that are adapted and located in the ideal area, depending on your field. This will enable you to develop your business efficiently.
Our team will determine your needs and the scope of your search. We will look for a good fit, reviewing and negociating your lease and assisting you in the lease contract signing.
Lease takeover/Tenant searches
Should you wish to leave your current premises before the lease is up, we can help you to find solvent tenants for a lease takeover.
We deal with the search and selection of potential candidates. We liaise with your landlord or the representative, in order to facilitate your exit.
RENOVATIVE WORK/REMODELLING OF YOUR PREMISES
Our specialists can guide you and assist you in the renovative work. We can help you to refurbish and remodel your premises, thanks to an in-depth study of your project.
Administrative support
We offer administrative management of all documentation pertaining to the rental of business premises and setting up of your application file.
We coordinate and follow up on any administrative tasks with property management companies and landlords.
1. Client Request
Preliminary call with narrowing down of search criteria and terms.
2. Signing of Contract
Once the terms have been agreed upon, both parties sign the relocation service contract.
3. Searches & Proposal
The agency performs the search for you, through internal and external networking.
4. Viewings
Viewings can be performed with or without an agent, or by the agent instead of the client, depending on needs and budget.
5. Application
Once one or several properties have been selected by the client, the agency applies and pushes the application.
6. Lease Signing
An agent will explain, translate and/or be present at the signing of the lease, giving you full disclosure on what is needed and how to achieve this step successfully.
7. Entrance Inspection & Follow-up
An agent will be there for you, to represent you and defend your rights during the entrance inspection visit. Your utilities and insurance needs will be fully taken care of as well.
Frequently Asked Questions
How much lead time should we plan to book your services ?
We advise you to contact us as soon as you have decided to move. A fully comprehensive relocation project usually takes 6 to 8 weeks to complete.
How much time does it take to find an apartment in Geneva?
Official statistics show an average of one year to find a targeted site, without any professional assistance. Our services offer a 6 to 8 week average.
I am currently abroad. What is the first step that I need to take regarding my expatriation?
The first step is to get official documentation from your employer's/future employer's HR services, to book temporary accommodation. A staff member at Solid Relocation and Sales can handle this for you.
Ultimately, what are the advantages of going through a relocation company?
Relocation services include seeking accommodation, coordinating moves, assistance at entry and when exiting the country, as well as identifying day-care and schooling suited to your needs.
Additionally, our network – developed over years of experience – is at your service. Your time is maximised and, as the saying goes, "time is money".
What is included in your services?
Our services go from assisting our clients as they arrive in Switzerland, to property management, lease takeover and exiting Switzerland. Each step is managed logistically, administratively and coordinated with the appropriate third parties.
What is the added value of Solid Relocation and Sales ? What differentiates you from your competitors?
We offer individualized services, in a wide range of languages (French, English, Spanish, Italian and Portuguese, as well as Serb and Arabic, on special request). We are available practically 24/7. We also ensure up to 20 viewings, accompanied or not, depending on your wishes and your budget.
What is your target audience?
We have a broad client base and offer affordable pricing schemes for private individuals, whether you are from the area or not.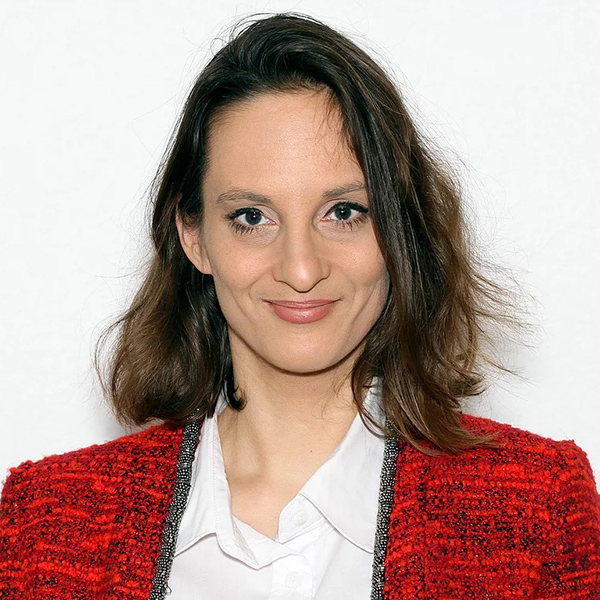 Samantha Solida
Founder
Behind Solid Relocation and Sales is a woman, Samantha Solida.  From a communications and marketing background, Mrs Solida uses her resources and experience in real-estate to link vendors and buyers, owners and tenants. Her network with estate agencies and within the economic spheres in Geneva is widely developed, which is a definite plus for potential customers.
Of a warm disposition, Mrs Solida is a compassionate, hard-working, honest realtor looking to leave a string of satisfied customers in her wake.
Testimonials
Honest feedback from clients, we'll put you in touch with them for referral if you wish.
Get in Touch
125, route de Lully
1233 Bernex
Switzerland